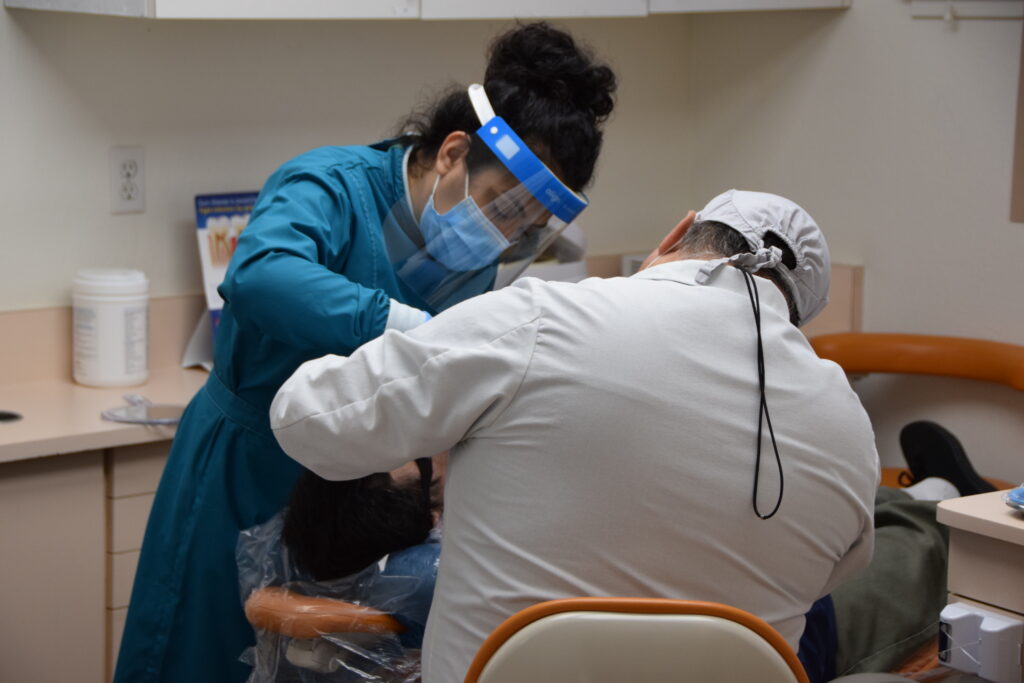 Coronavirus Update
Re: Covid 19 Office Safety Protocols
Dear Patients and Families of Bay Area Dental Office,
Our community has been through a lot over the last few years, and all of us are looking forward to resuming our normal routines in life. While many things have changed, one thing has remained the same: our commitment to your safety and the highest standard of care.
Infection control has been our top priority in our practice. We have invested in additional safety measures to enhance our infection control system.
To name a few, front office shields, a touch-less thermometer for patients and staff screening, N95 masks for our team, and facial shields. We also eliminated the possible sources of disease transmission, such as a brushing station, waiting area furniture.
We also implemented safety protocols for your visit to our office. These protocols have to be followed at each visit, even if a patient has had a recent visit.
Please complete the wellness questions (COVID19) in the text form that will be sent PRIOR to your appointment! The form needs to be filled out within 24 hours of their appointment time. It is mandatory to have it filled out for each visit.
Please text us when you arrive at 650-587-3788 saying "Your name's here in the parking lot". Please wait in the car until our office texts you back saying "we are ready to see you". Accompanying parents or siblings have to stay outside. A patient with an appointment can only enter the office building.
Please come in your mask and keep it on until we are ready to see you. We will take your temperature with a touchless thermometer at the check-in. If your temperature is above 99.4, your appointment will need to be rescheduled.
Please put your cellphone and car keys in your pocket or purse prior to your arrival.
Please enter the office building alone. The accompanying person has to wait outside. The waiting area is closed.
These safety protocols are in place for everyone's safety. We appreciate your understanding and patience in the extra safety measures that may be inconvenient for you. If you have any questions or concerns please feel free to reach us at info@bayareadentaloffice.com. Thank you
Dr. William Meza and Bay Area Team